solution
Matsuda Seisakusho has a variety of space-saving models and is capable of customizing a model according to your request.
---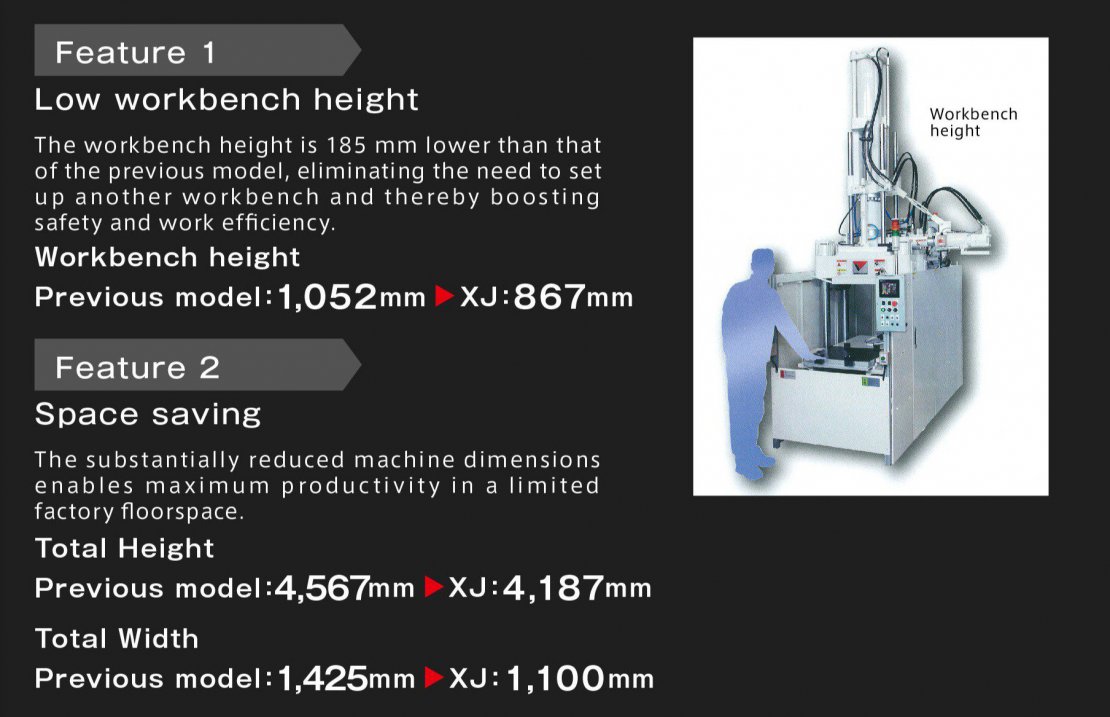 We have a variety of space-saving models, including the main XJ Series and a 50-ton class small injection molding machine.
We can also accommodate to your request to customize the machine in various ways, including changes in a control panel or the direction of a screw.


Matsuda's model that enables to reduce the installation space
・Matsuda's original XJ Series has achieved about a 75% reduction in installment space compared to the previous model (by Matsuda's comparison).


Matsuda's models that enable to reduce a molding cycle time
・The moving parts of the XJ Series function more smoothly than the previous model.
・The VS3 Series has reduced space inside its vacuum evacuated chamber and efficiently shortened the molding cycle time.

Matsuda's models that help increase operating rates
・Addition of some options to a standard model helps significantly shorten the time to change molds.
・The trouble analysis support function can be installed in order to quickly detect causes of equipment troubles.
---