solution
Matsuda Seisakusho's professionals will be happy to discuss this with you and thoroughly satisfy your needs.
---

Step 1 Inquiry
Please inquire by filling in the inquiry form or calling us.

Step 2 Discussion
Our professionals will discuss with you to thoroughly understand your needs concerning not only specifications for the machine and auxiliary equipment and the installation environment, but also specification for molds and materials.
If needed, we will conduct a test using our demonstration machine and work out details for adoption.

Step 3 Order placement and start of manufacturing
After order placement, we will draw a detailed design of the equipment, make arrangement for parts, and do an assembled trial run. After completion, please come to our factory and observe the completion.

Step 4 Product delivery
A company specialized in shipment and installation of heavy goods will install the molding machine at your factory. Matsuda's workers will then make trial operation and adjustment to complete the work.
Our specialized service department will be engaged in any troubles after the delivery.
---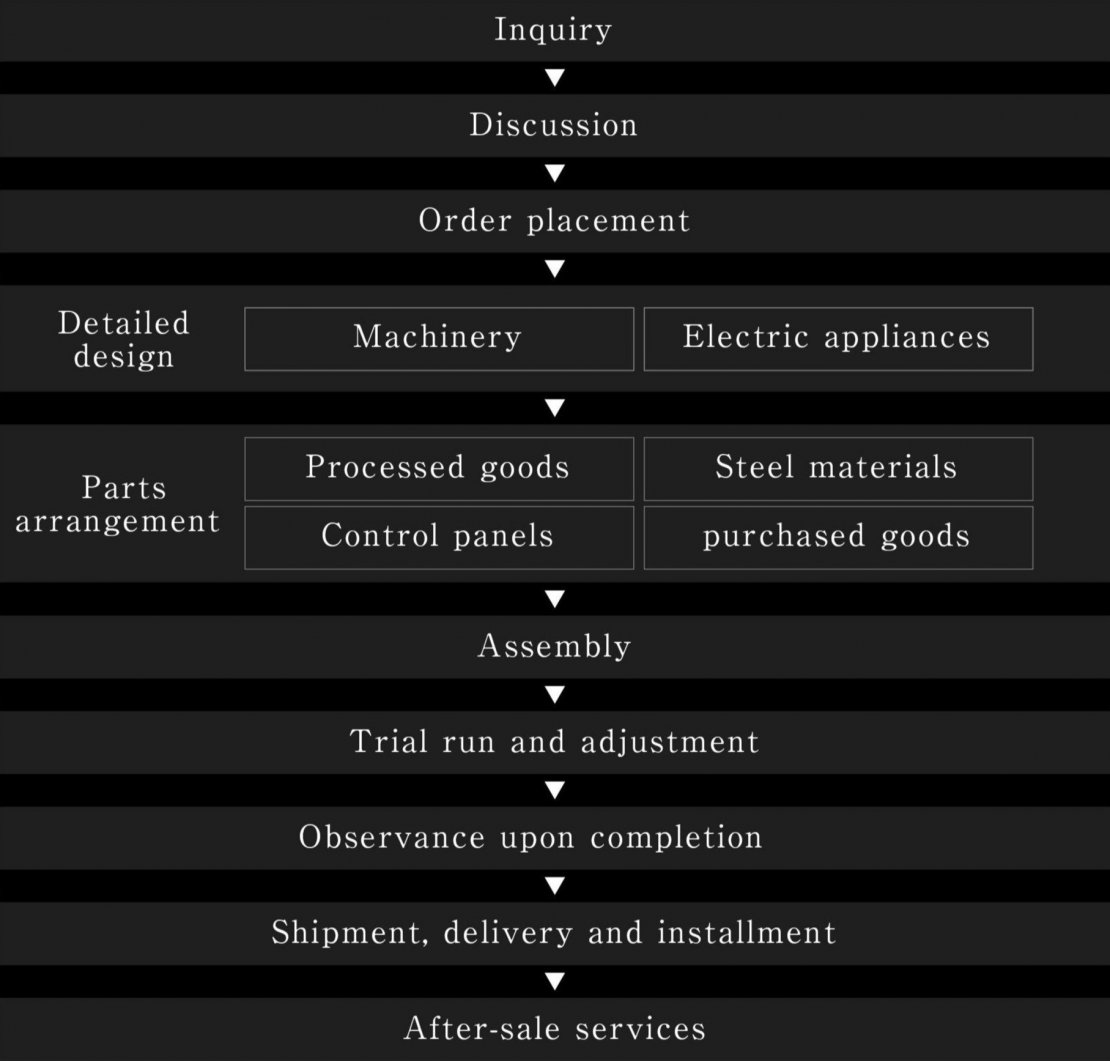 ---