Product Information
Vertical-type injection molding machine for rubber and for thermosetting plastics

XJ

Series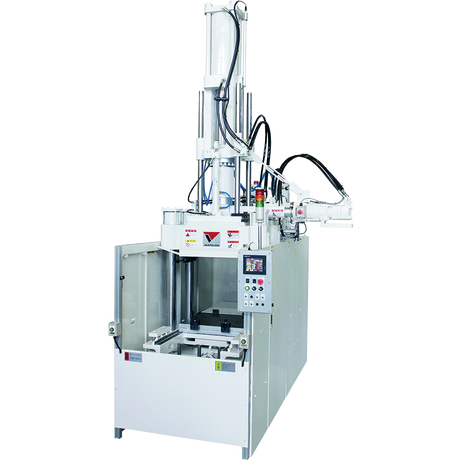 The low workbench makes it user-friendly and the model is excellent in cost performance, due to its energy efficiency and low space requirement.
Responding to customers' requests, the XJ Series has a substantially lower workbench than Matsuda's previous WJ2 Series, and has enhanced work efficiency and safety.
With additional features, such as space saving and reduction in power consumption, and incorporating functions of the previous model, Matsuda offers the XJ Series at reasonable prices, enabling you to realize excellent cost performance.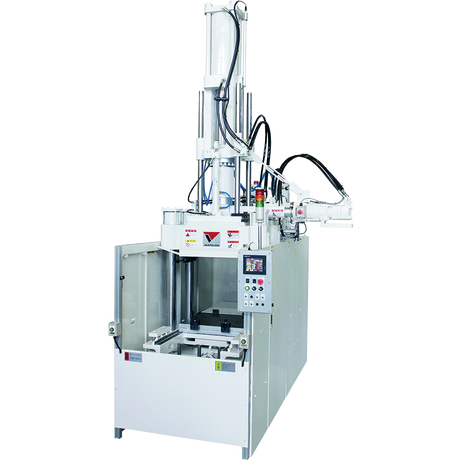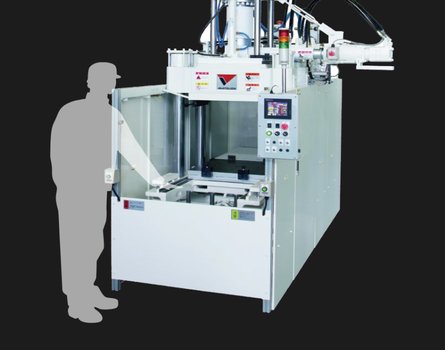 Feature 01
Low workbench height
The workbench height is 185 mm lower than that of the previous model, eliminating the need to set up another workbench and thereby boosting safety and work efficiency.

[Workbench height]
Previous model: 1,052mm → XJ: 867mm
Feature 02
Space saving
The substantially reduced machine dimensions enables maximum productivity in a limited factory floorspace.

[Total Height] Previous model: 4,567mm → XJ: 4,187mm
[Total Width] Previous model: 1,425mm → XJ: 1,100mm
Feature 03
High energy efficiency
The rotation control pump, featuring an inverter motor and the high effectiveness insulation plate, substantially reduces power consumption.
While actual power savings vary with molding conditions, power consumption is typically approximately 30% less than the previous model (WJ).
Feature 04
Quiet operating sound
The rotation control pump features reduced pump motor driving noise to help improve the factory work environment.
Feature 05
Reduced molding cycle time
The smooth functioning of the moving parts helps reduce the molding cycle time.
Feature 06
Improved distribution of molding stress
The CAE-based analysis of contact pressures on mold mating surfaces has contributed to optimizing the rigidity of each structural part.
Therefore, the latest model has more homogeneous pressure distribution than previous model. It contributes less flash and higher precision.
Product specification
---
| | 100-ton model's standard specifications | 200-ton model's standard specifications |
| --- | --- | --- |
| Model | VI-100P(XJ)-40/60SPR6 | VI-200P(XJ)-40/70SPR2 |
| Clamping force | 980kN | 1,960kN |
| Mold opening force | 28kN | 59kN |
| Daylight | 550mm | 600mm |
| Open/close stroke | 350mm | 400mm |
| Heating platen diameter | 500×500mm | 600×600mm |
| Mold slide stroke | 500mm | 600mm |
| Ejector protrusion | 100mm | 100mm |
| Ejector stroke  | 200mm | 200mm |
| Ejector force | 40kN | 40kN |
| Work height | 867mm | 867mm |
| | | |
| Injection capacity | 1,100 cm3 | 1,500 cm3 |
| Injection pressure | 188MPa | 188MPa |
| Screw diameter | 40mm | 40mm |
| Plunger diameter | 60mm | 70mm |
| Injection rate | 102cm3/sec | 139cm3/sec |
| Plasticizing ability (for reference) | 38㎏/hr | 38㎏/hr |
| | | |
| Mold/heating platen heater | 6kW×2zones | 9kW×2zones |
| Hot oil circulator | One unit | One unit |
| Hydraulic oil volume | 95L | 145L |
| Hydraulic system | Rotation control pump | Rotation control pump |
---